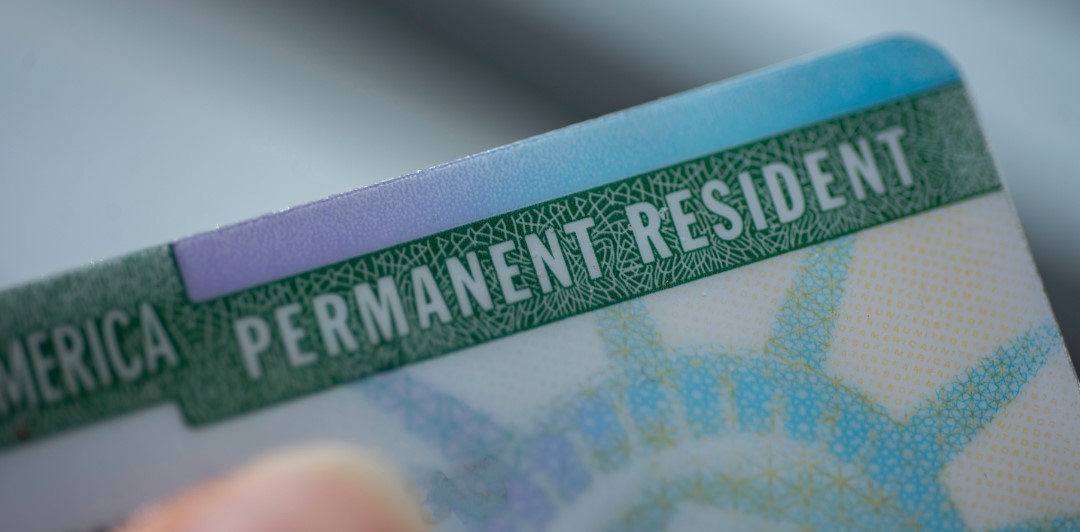 Adjustment of status (AOS) is the way an immigrant becomes a permanent resident to obtain a green card without having to leave the United States. This is also known as "Green Card applications."
A green card application also includes a work permit (EAD) application and a travel permit (Advance Parole or AP) application. In general, an applicant for AOS must have entered the U.S. legally. Entering the U.S. legally also includes being "waived in" at a land border by a border patrol agent. The exact requirement is to be "inspected and admitted." The problem is that to prove you were inspected and admitted without proper paperwork is very difficult so by and large, to AOS, you will need to have entered with a Visa. The other big issues for AOS is criminal history and past immigration fraud.
To apply for adjustment of status, you submit a form I-485 Application to Register Permanent Residence or Adjust Status plus supporting evidence and the proper filing fee. The form I-765 is used to apply for an EAD work permit and the form I-131 is an application for an Advance Parole travel permit.
There are some exceptions to the general rule requiring a lawful entry.
Section 245(i) of the law provides that certain immigrants with a past application for AOS my be able to apply for a green card now. The reason for this is that before 1997 a green card did not always require a lawful entry into the U.S. President Clinton changed this rule so there are some exceptions for people who have past green card applications. Specifically, before April 30, 2001.
Section 245(k) provides that if an immigrant is applying for AOS pursuant to an from his employer, he may do so as long as he entered the U.S. lawfully and has not been out of status for over 180 days since his most recent admission.
Also, persons who are immediate relatives (parents, spouses and children of U.S. citizens) may adjust their status if they entered the U.S. lawfully even if they overstayed or worked without authorization. This makes a family based green card, particularly a marriage based green card, one of the easiest ways to become a lawful permanent resident. Keep in mind that a U.S. citizen son or daughter must be 21 years of age or older in order to sponsor his parents for green cards. Maybe more importantly their parent must have a lawful entry into the United States.
These types of applications can be complicated, and we recommend that you consult an immigration attorney to assist you with the application.
My office can be reached at (213) 388-1821.